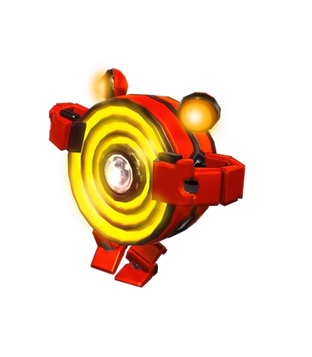 The
Egg Flame
is an
E-Series
robot from
Sonic Unleashed.
Its body structure is very similar to the
Egg Typhoon
and
Egg Blizzard
, they appear in Mazuri and Holoska stages, when Sonic approaches, it attacks by firing a searing pillar of flames. In Werehog form, Sonic can pick up an Egg Flame and use its heat blast to melt blocks of ice in Holoska that block his path.
Personality
Despite it have hot tempers so great that even their fellow robots keep away from them, Egg Flame have a playful personality, dancing humorously in a ballerina style every now and then.