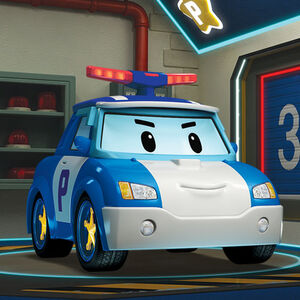 Robocar
Poli
is a transformable police car in Robocar Poli.
Persona
Poli has a very strong moral and does not give up easily. He is always faithful to his duties as a police, keeping the safety of town's roads and protecting lives and properties of the residents.
Trivia
His name was the play on "Police" minus the "ce".